Colors of Us
September 14, 2016
You sought refuge in green
and you didn't know it made me blue.
i asked you to go yellow.
instead we turned red.
my heart went from white to black
yet it takes a storm to see a rainbow.
so now,
i think gold.
i act with orange.
i feel yellow.
i have never been happier with my green,
so i hope you are still happy with yours.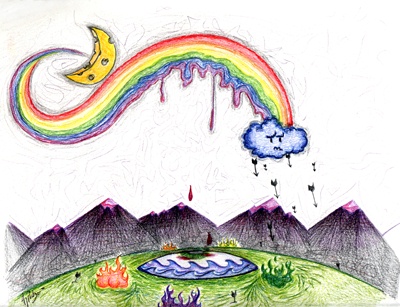 © Alexa P., Ridgeway, PA