Alone...
March 1, 2009
Trying eternally to please a demon
Only to dance in his claws
Whether blood, whether kisses for fun
I would bend the rules, even break the laws
I felt an affection, thought not for the face or jewels or fur
For the way he made me feel for when we were alone toghether.
When with others it was not so, it was him and then me
Neleget and anger, too cousins who were bursting free
Leaving, crying and feeling even more alone then before.
The demon came back and wishes to repair the cut he tore
Allowing it to be so,i know this within me
I can always be alone, but he can never make me feel lonely.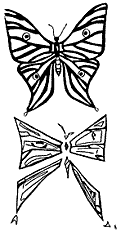 © Megan G., Aberdeen, SD