From Night to Day
February 24, 2009
Today I board a midnight train
Chase out from its tunnel of rust
Race forward to find light grey dust
Swirling sadly, resigned.

I stare outside at endless night
The inside flickering weak white light
I'm left alone with endless thoughts
Swirling inside my mind.

I think sad things
Of mysterious past
As the lumps of mountains leer.
The haunting scenes swamp my mind
Swirling murk, maligned.

Hours later I break my thought
Jump up in pleasant surprise
The Sun has peeped from the dark hills
Swirling sunlight gently shines.

I peer at my train in sheer delight
Turned from black to silver ribbon!
I smile and sit back, heart more light
Swirling dark, I have confined.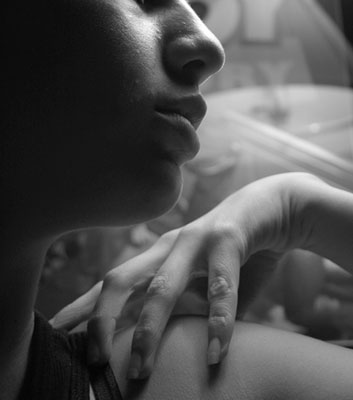 © Rebecca B., Santa Clara, CA