Untitled Pieces
February 17, 2009
My love, my love, is the one my heart speaks of.
Her hearts soul; in which, mine could not attain.
Wallowing along with my names shame.
Our hearts hail for one another like a mourning dove.
Appointed our feelings by the greater god above.
To have her heart I would slain.
My shirt, by the blood, would be left stained.
By the man who provoked shame upon my name.

I walk away blood stained, knife in hand.
Feelings of remorse come over me.
Looking over my shoulder, I see her stand.
The hollowness in her face I see.
Looking back at the man that stained the land.
Realizing the man was the man that birthed thee.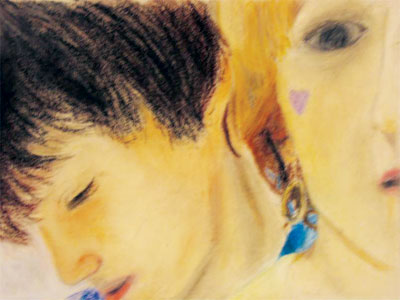 © Natalie D., Ames, IA