For My Sister
February 21, 2009
Here we are in the River, mountains
towering over, crushing like your embrace
We dive into the deep water
Anxious, you reach to me, I
grab you, and put you on my back
The water sweeps us away
as you clutch me tighter, your
innocence tangible like the current
I slip underneath to push you above
Though I envy you,
I love you!
So stand on my shoulders
Deaden my senses
Breathe my air
Live my life
Though I thrash and flail,
drowning, take it all.
You have such small hands
I feel them here, on my neck,
pulling my hair, as
the current pushes me under.
You survive.
Use my corpse to float
to heaven.
If I had any more to give you I would
give it in a second. This is
my ideal, my principle, my love,
deep and strong, fast and sure,
for you.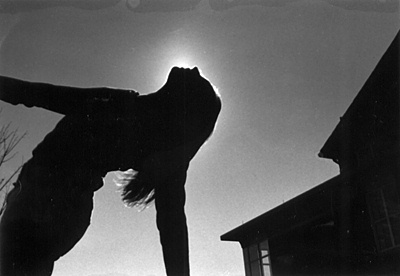 © Alexandra B., Marblehead, MA