Questions
February 21, 2009
Am I this monster
That they say I am
Am I ugly
A waste of space
Are you really better than me
Or is it just a lie
Questions kill
But should I die
Questions make it worse
Still you cant help but ask
Are you really dead inside
No of course I'm not
I wish I was
If I was dead I would not cry
I would not feel the things you do to me
If I was dead I would not care
About the pain you put me though
Knock Knock!
Are you in?
Bang Bang!
Quiet please?
The questions hurt
Should I be dead
Are you alive
Am I dark like this for life
Questions kill but only because of you.
You kill
But lets put blame on the questions.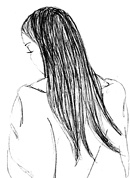 © Miranda B., Neosho, MO