Hate
January 20, 2009
Hate is the pain in my heart;
The black of clothes;
The howls from ghost;
The shadow on the moon.

HATE IS IN EVERYTHING.

The broken promises;
The stupid lies people say;
The tear in your eyes;
The reason we cry;
The screams no one hears;
The lonlyness you feel when nobody's around.

Hate is a black hole at the bottom of hearts.
It's the gray of hair;
The dark circles under your eyes
The glow of fire.
Hate is when someone dies and they don't look peaceful.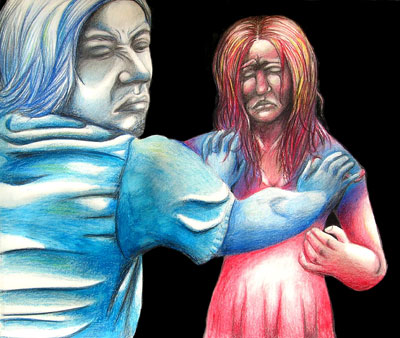 © Jessica P., Bethel Park, PA