Evergreens
MAG
December 2, 2015
The White Pine's silky whiskers
Flutter in the breeze.
The Lycopodium, once great beasts,
Are no more than kittens.
The Balsam plumps its sweet fur
In preparation for winter.
The Hemlock's head droops
Nodding off in a sunbeam.
The Red Spruce's tail bristles
Its territory hard won,
As the White Cedar's scaly tongues lap
at the wind.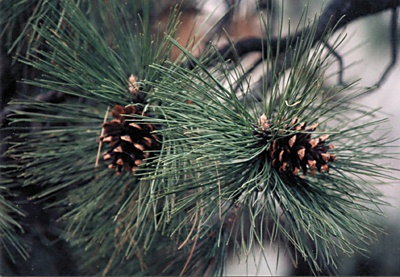 © Allison S., Eau Claire, WI