A Soldiers View
January 14, 2009
Upon the battlefield
Shooting the enemy
Knowing
I may not come home.

Nothing can change
How
I feel
Or
What
I am doing.

Although
I yearn to sleep
In my own bed
My pride
Keeps me here.

My duty
Is to perform
This task
Here
On the now bloodied
Combat field

Most say
It's unnecessary
My only response being
Freedom isn't free
My fallen comrades
The very proof I offer.

And though
I may fall with them
It's a small price to pay
If it means
My kids will be
Safe.

People want peace
But, most
Don't understand
The meaning.



You think it
Unnecessary
I think of
The twin towers.

When you scorn
George Bush,
I say
We gave you the right.

You say
We don't need the manpower
I think of
The many men
In need of training.

A soldier
Holds
A different view
But,
It is also
The soldiers
That defend the right
To uphold
That view.

The one thing
That matters to people
Is that they're safe.

And
When they complain

Most forget
What they have.

Soldiers always
Remember the cost
Yet,
It is the soldiers
Who have
An uncertain future.





Life isn't
Always fair
And the soldiers
Live it every day.

They would indeed
Do it again
Given the chance
If that is what
Is needed.

People say we don't
Need this war
Soldiers say
There are some things
Worth fighting for.

And rather then
Criticize
I thank those
Willing
To Pay the price
For people they don't
Know
For land they don't
own
For doing
What needs to be done.

This has been written
To honor

Those
Who didn't make it home
Those
Who are already here
And
Those
Who
Are still there


Thank You.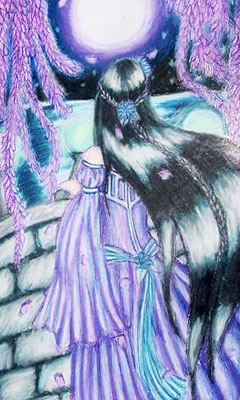 © Kelly K., Fort Collins, CO