Colours
January 11, 2009
colours
whitening
and dampening the sky
with multicolored dripping hues of brilliance,
so blinding, so blinding, that brilliance.
did i mention they blind me?
i sense colors in this white atmospheric prison.
i taste feel hear smell them
i know they're there.
(come out come out
wherever you are)
i will not be blinded forever...
and when i am free,
oh, how they will shine down on me:
oh my, how i will see
those
colours.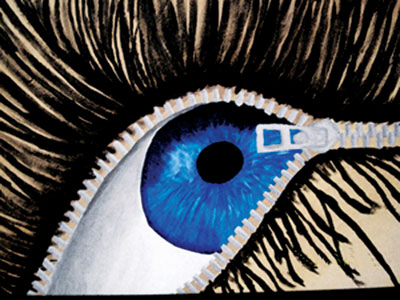 © Brad S., Lecompton, KS