My God of Love
January 4, 2009
Aphrodite, the goddess of love
Sinite, the poison which kills its victim
At its first touch
That is who my love was,
The moment he touched me,
The spark of inspiration and intuition
He touch was like Sinite,
It didn't kill me
But instead to woke my conscience

I was madly in love,
Though I was at such a young age,
I wanted him to be with me during
My waking hours
The hours which filled me with pure joy
And he was,
Always there

Then, at the end of the school year,
He left,
He said he would return,
In 4 years, and he did.

He came back and we resumed
Our good times.
He stayed for the end of that school year too.
Then left,
Again.

But he came back 2 years later.
Then he told me
He would never leave me
For more than 3 weeks
And I agreed because I trusted his every move
He stayed for with me for 3 whole years.
And then he said
He was going to go
Visit his mother
And I let him

And that's when the tragedy happened,
He died after a car accident,
after the surgery
which his immune system rejected.

I wept when he called me
and told me his last words.

I loved him.
He loved me.
We would have been prefect.
But I guess God loved him more.
But his words remind me
to keep my life going
And look for another
To spend my time with
And care for

Now every morning
I peak through the window
of the tree house we build
over the years
I cry in the mornings
and die quietly at night
but I will live up to his word
and for as long as I live
the love of another man
will not touch me

Because no one will ever be
the same as him.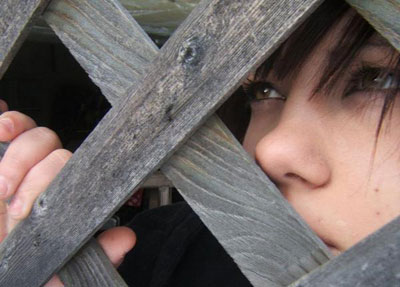 © Krystal B., Bloomingdale , IL