The Strings
December 22, 2008
Look at me and tell me what you see
just a girl, or an oppurtunity?
What could she be, or who could she become,
this girl is a guitar, strings ready to strum.
You play her and write the song that is her life
every note shows her work, her love, and her strife.
The song goes from slow to fast and back again and again.
not knowing hot to end, and forgetting where its been.
The song slows to a quiet, peacful sound.
You step away, guitar on the ground.
Still playing the song, more beautful than ever
Living her life, She could never pick better.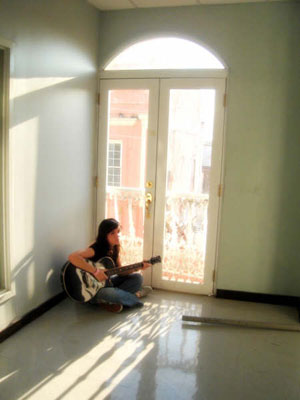 © Eveliz V., Bayamon, Puerto Rico