Running Away
December 30, 2008
You can't always depend on your eyes to see correctly or your ears to hear right. Sometimes you've just got to close them. So what if it's unexpected from there? You've got to go -- walk with your feet and ask questions with your voice.
And by doing this, I'm telling you….you're gonna get hit hard.

You won't be able to see the clouds. You might get drenched. And you probably won't hear the cars on the quiet side street race deathly past you.

You might fall from a crack in the path. Well, get up again.
Or you might scream from the blinded spook of the unheard gust of wind.

And you'll scream. Let it carry, 'cause that's all you'll have. And your feet - wherever they take you.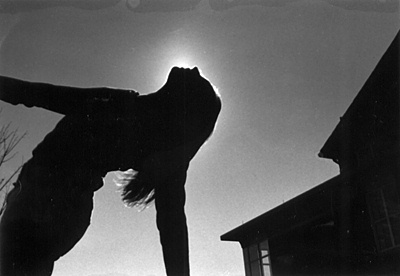 © Alexandra B., Marblehead, MA