Thought
December 17, 2008
Thought

Who art thou,
to provoke such thought?
What demon art thou,
bringing what thou hast wrought?
5
Being of immaterial flesh,
shifting our wills to your own,
why dost thou torment me so,
with the wrongs that I have done?
My thoughts are as thorns,
10
stuck in my side,
guarding,
keeping from me
peaceful thought.
What soul did thee devour,
15
in thine quest for greed,
that thou should act this way
toward one who has done you
no intentional harm?
Did thee swallow a vile concoction,
20
to make thee act this way
toward the last free life in thine hands?
To crush, bend, and break?
Dost thou seek to ruin
what little there is left
25
into the fields of casualty?
Take charge, fear not,
for the last soldiers to fight will,
and they shall triumph over thee,
with the precision of well-matched soldiers
30
entering battle.
The wine of eternity
shall be thine undoing
for the evils thou hast committed
in the frost-hard farm,
35
where milkmaids forever stand.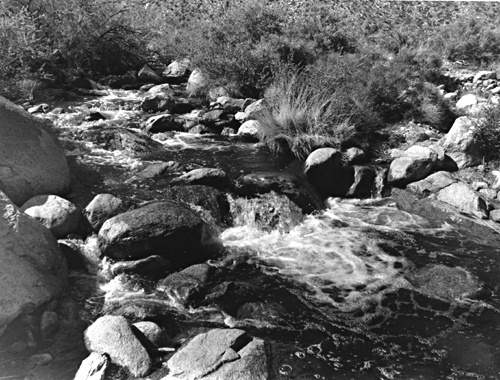 © Becky S., Stony Brook, NY