Fairy Tale
December 17, 2008
Love at first sight.
Happily ever after.
Love conquers all.
Uh huh…right.

Fairy tales are like all other lies:
Santa Clause
The Easter Bunny
The Tooth Fairy
Wishing on yet another shooting star
And for what,
Prince Charming?

Is he my Prince Charming?
Negatory.
He is another sweaty sticky summer day
Absentmindedly scratch, scratch,
Scratching mosquito bites.
Pealing off layers
of sun stricken skin brittle and scaly.
Maybe I should kiss the toad
and see what happens.

Love is blind.
Is that because no matter how much you think
you see,
You'll always end up with
Food
stuck
in your teeth.
A ten o'clock
curfew.
With multitudes of split ends,
causing you to hack off luscious golden locks.

Crazy in Love.
Love Sick.
Literally.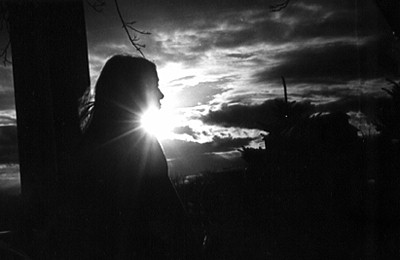 © Elizabeth G., Marblehead, MA