Whats Lying Underneath
December 20, 2008
Your skeleton fingers slide through mine,
words aren't necessary
lets pretend we're blind.
Let your hands tell me what is on your mind.
Dig underneath my skin,
and what you will find,
is love far beyond the human sense.
No thoughts can express
the emotion that is about to explode.

Every piece of me is going to break apart,
every lie will be exposed,
every false assumption
For neither your hands, or eyes or thoughts could conceive,
the true bits of love lying underneath,
waiting to be found.

But my skin still covers them all around.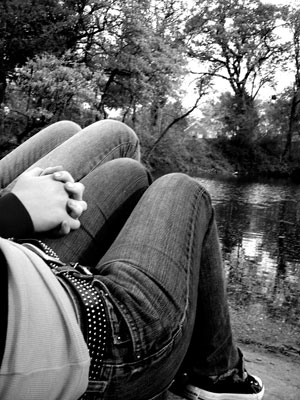 © Lauren R., Edmond, OK