Your Everything
December 19, 2008
YOUR HAIR,
YOUR EYES,
YOUR CLOTHES,
YOUR EVERYTHING,
I LOVE ALL OF IT.

THERE'S NOTHING ABOUT YOU,
THAT I DON'T LIKE.
EVEN YOUR TEASING,
WHEN I THINK ABOUT IT,
I LOVE IT.
IT TELLS ME YOU LOVE ME,
IT KEEPS ME REASURED.

THE WAY YOU SAY MY NAME,
SOUNDS SO NICE.
THE SOUND OF YOUR VIOCE,
MAKES MY HEART MELT.

WHEN YOU HOLD ME,
I FEEL SO SAFE.
WHEN YOU KISS ME,
ITS LIKE HEAVEN.
WHEN YOU TOUCH ME,
MAKES ME FEEL SO GOOD.
AND WHEN YOU SAY YOU LOVE ME,
MAKES ME FEEL LIKE IM THE LUCKEST GIRL IN THE WORLD.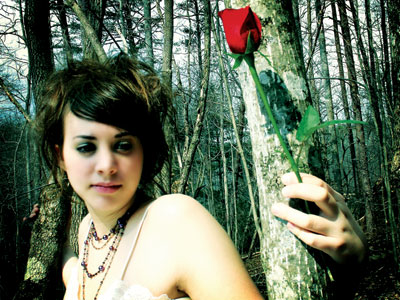 © Michelle B., Blairsville, GA