On the Clock
December 12, 2008
My thumbs itch to call again
While
Sitting in a bookstore thinking
Or walking home,
Cars honking at me.
I know you won't pick up.
I'll have to wait
Like always.
And like every other time
There's always the chance that
This time
I will be left waiting forever
With the broken mother you left me
And that one picture
I found tucked away in a box
Of us on a mountain
surrounded by dark trees
Your mustached face
Distant and blurry.
At least it is accurate
To how I will remember you
Always
Distant and blurry.
Waiting.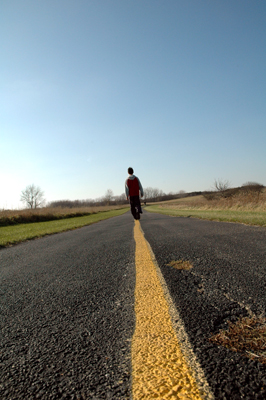 © Seita O., Palatine, IL