Past. Present. Future.
December 11, 2008
Past.
Three feet out and
the water is over our heads.
Seafoam and amber rays of sunshine -
a musical in the making.
Fish nibbling at our toes,
the wind gods whispering in our ears.
Splashing. Swimming. Serenity.

Present.
Three feet out and
I'm drowning in the metaphorical ocean.
Seasalt in my eyes and in my scars -
it's a Broadway worthy death scene.
Sharks bite at open flesh
while the sea gods yell curses in my ear.
Stinging. Sinking. Sorrow.

Future.
?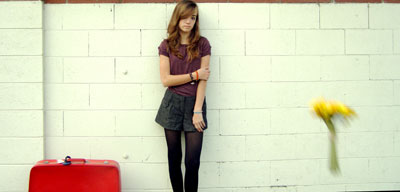 © Austin K., Studio City, CA