Samaih
December 11, 2008
Look at what you've done
Blood was spilled countless times.
Broken hearts and endless tears.
His Anger has broke out.
Never stop running.
For he tracks things repeadily.
Tear down your shades.
Let the sun seep through.
Burning shiveraled old meat.
Leaving only the two sharp ends.
That changed his life.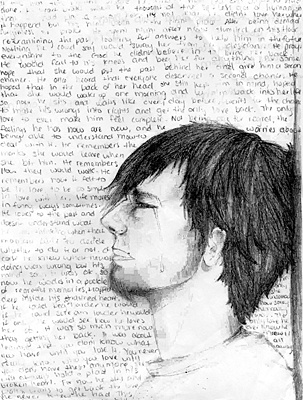 © Annie M., Columbiana, OH