Drowning
MAG
April 25, 2014
i.
Witness the greatest horror
of my life;
first-person view
bears illusions
I have control.

My life
spins uncontrollably,
each emotion swallowed
within vicious whirlpools of
my existence,
like a sinking ship.

ii.
My words are a bayonet,
tearing large infectious wounds
in the hearts of those
who once loved me.

I am a sadist,
enjoying every solitary slice I rip
from them,
and
their screams
serenade my ears.

It completes me.

iii.
My soul stares in trepidation,
disfigured with every affliction
I inflict upon others.

These skeleton wrists and
scarecrow ankles are strapped
to the water board
built by my uncontrollable anger.

Forced to watch my body's new host
destroy the temple it has invaded.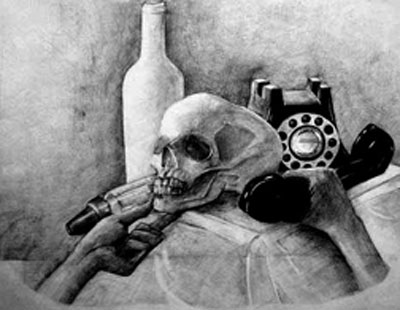 © Xiao H., Naperville, IL