I will Rise Above This
November 13, 2008
i am constantly
looking for ways to fly higher
because i realize that i
don't need you
you
were nothing but dead
weight on my
already heavy
shoulders.
I carry so much
emotional baggage from
you
and i just want to be
RID of it!
FOREVER!
who are you to
tell me that
I
am not good enough?!
I will
rise above this
because above all else
respect yourself
and you will see
like me
without him
you can be so happy
and content and
free
so i'm gonna take flight
gonna soar to new heights
because above all else
you should love yourself
respect that and you will
see
just how amazing your life can be!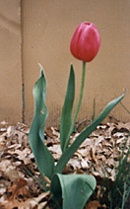 © Ashlee R., Plano, TX