Writing
November 2, 2008
It Attacks by crawling up my leg to my brain,
Thoughts start popping in along with the pain.
It rearranges the stubborn parts,
As if it were one with the arts.
As it controls me I write it all down,
Sometimes I go back so its perfect and my animal has no frown.
I finish my story and smile,
I won't see my animal for a while.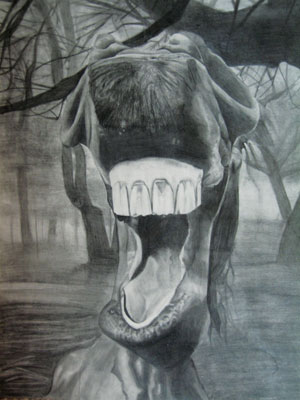 © Jenessa W., Reno, NV