Memory of Flowers
MAG
August 7, 2013
Springtime and twilight, flowers blooming,
shaded in the settling dusk. A dream
land perhaps, built on memories and flowers
and hints of something, nearly forgotten. Slipping
away to the unconscious, the promise
of secrecy, in a city I nearly remember.

Portland, perhaps. Last summer and
I remember
a Rose Garden, red and pink petals
unfolding as flowers bloom
in the humid air of another coast. And down the block, the promise
of other worlds hidden in a bookstore four stories high, dreams
inked onto pages, words and stories slipping
together. A summer night last year, in a city that smelled of flowers.

And half a country and a month away,
standing in a flower-
less garden of swaying grass and I
remember
the way the city lights looked in the dark. Blurring and slipping
together, a sky-line of buildings blooming
up from a field of cement and highways. Chicago, a dream
invention, the triumph of progress,
the promise

of more. And my sister tossing pennies into a fountain, the promise
of the realization of a wish. A fountain filled with pennies, like flowers
in a field, but sinking to the bottom under the weight of hopes and dreams
and the responsibility imbued upon them. And her eyes far away, remembering
something else. Something far away from the blooming
summer night in a city that wasn't home. Slipping

somewhere else in her mind, floating
and slipping
through time and space. Safe in the promise
of memory and the worlds created and
revived by the blooming
of history. Years ago, the two of us in a
photograph with flower-
print dresses, Easter morning. I remember
the way we laughed then, happy. The dream

of growing up, still fresh and untarnished, still just a dream.
And I felt untouchable, safe from the fear
of watching my sister slip
away. Back before I would remember
hospitals and pills and hours driving with
the promise
that she would recover. Before I would
remember flowers
in her hospital room, but never roses,
because beyond the bloom

lay thorns and anything could cause pain, if used correctly. The promise
of recovery slipped into conversation again and again, a flowering
dream. And now I tell myself it has been realized, in a new Spring, while I remember.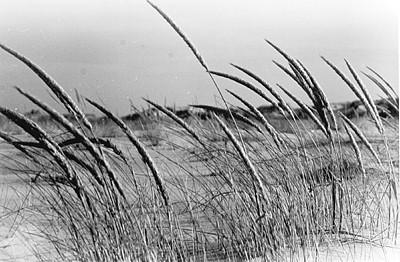 © Steve S., Marblehead, MA