Depression
September 22, 2008
Do I deserve to have to live this way?
To be locked in everyday?
Never to be left alone,
Or to be trusted?
Wondering what I did to deserve this harsh treatment.
I don't know what life is like.





I haven't the slightest idea who to trust,
Believing in someone or something,
Only gets me hurt.
It's time to stop trying, trusting, and believing,
I'm done with it all.
My tears always fall,
And believing is no help at all.
No one will ever care enough,
To help me through this terrible ordeal.
They may try but soon realize the depths of my disorder,
Which is frightening.
So they quit trying and pretend I don't exist.
I need to find an exit,
But I can't anymore,
I'm so far from the door.
Getting out is just too hard,
To do all by oneself,
Without any help,
Which means I shall always be trapped,
With no way out,
Just sinking further and further down,
Happiness is just a fantasy that comes along sometimes,
Yet goes away quickly.
Leaving me trapped forevermore.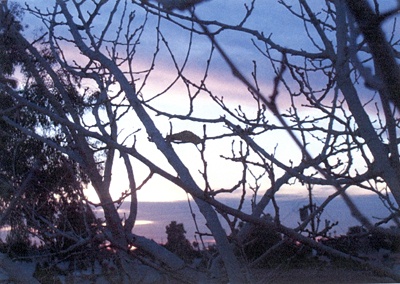 © Delia R., Phoenix, AZ