What do you do?
September 12, 2008
WHAT DO YOU DO....

WHEN HE BECOMES JUST LIKE ALL THE REST,

NEVER BEING HIMSELF,WANTING TO BE THE BEST.

HE TRIES SO HARD, I GUESS TO IMPRESS.

FORGETTING HE DOESN'T NEED TO, HE ALREADY HAS THE GIRL.

NO IMPRESSING IN NEEDED,

AND YOU KEEP PLEADING INSIDE TRYING TO FIND A WAY OUT

YOUR TRAPPED,AND STUCK. THERE'S NO EXIT.

WHY MUST THE WORLD BE SO COLD

WE GET UP EVERYDAY ONLY ONE MORE NIGHT OLD.

AND WE WAIT,LONGING FOR AN EXCUSE.

BUT NOTHING COMES IT'S JUST YOU.



WHAT DO YOU DO....

WHEN HE FINDS HIMSELF WANTING MORE THEN SHE WANTS TO GIVE.

THE DOUBTS IN HER MIND COME OUT,

HE SITS FOR AN ANSWER.

YOU HAVE NOTHING. HE'S MAD AND STORMS OUT.

YOUR CRYING,HE DOESN'T CARE.



WHAT DO YOU DO...

WHEN YOU FIND YOURSELF PUSHING HIM AWAY.

YOU DON'T WANT TO GET HURT...

BUT YOUR HURTING ANYWAY.

YOU FIND YOURSELF FADING AWAY...ALL THE QUESTIONS YOU HAVE IN YOUR HEAD BUT ONLY ONE STANDS OUT..WHAT DO YOU DO??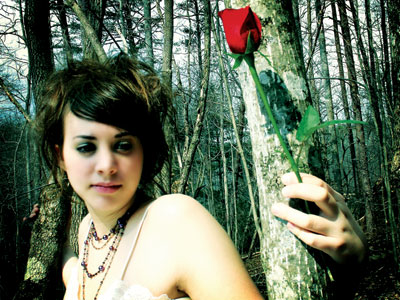 © Michelle B., Blairsville, GA