The View From My Hospital Bed
August 21, 2008
From my hospital bed,
I could see the way you were watching
Me.
The same way as how I was watching you
Out of the corner of my eye.
Have I lost your trust?
I understand if you never forgive me.
I doubt if I'll ever forgive myself.
So stupid.
The doctors come in,
And smile as they fill my room.
You glance up at them,
Silent.
Waiting.
And when they leave again, you just
Go back to reading your book.
And I wonder
If things will ever be the same again.
Or did I ruin everything
When I stopped eating.
Turning my life into a math puzzle,
If Person A eats X amount of calories,
And burns 2X calories a day...
Why?
Now it's all ruined,
And I can see the truth.
Confined in this hospital room,
On an EKG machine,
Not aloud out of bed.
It wasn't until I came here that I saw
Myself.
I'm Sorry.
I Love You.
I take one last glance at you, dad.
You've been in the hospital too much Already,
With Mom.
Mom had a good reason to be in here Though.
I don't.
I'm Sorry, I'm sorry, I'm sorry...
Silence.
From my hospital bed.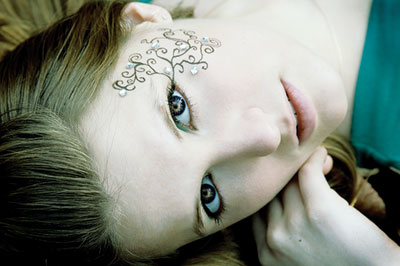 © Michelle B., Blairsville, GA