Into the Abyss
August 16, 2008
I walk into the deepest unknown,
swirling about, straining, bearing down.
Squirming into ever fiber,
every crevice,
of my anxious body.
Questioning yet never answering,
wanting fear
hunting for blood.
Filling my lungs to capacity
with terror, fright,
apprehension.
Falling deeper and deeper
into a eternal pit
of expectations and disappointments,
never to emerge.
But I resist.
I pull myself to the surface,
breaking free of my heavy shackles,
Free to pursue,
Free to know,
Free to choose,
Free to live.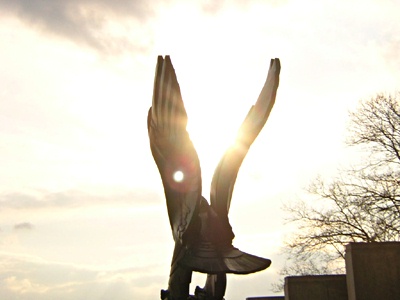 © Brittan S., Claremont, CA