WHO AM I REALLY????
August 10, 2008
AM I JUST DREAMING OR COULD IT BE TRUE,
WAS THIS IN A BOOK OR DID THIS HAPPEN TO YOU,
DID YOU EVER WONDER WHO YOU WERE,
WAS IT I OR WAS IT HER,
WAS IT ME THAT MADE THE GRADE I DESERVED,
WAS IT I THAT GOT KICKED TO THE CURVE,
WAS IT YOU THAT HAD MY BACK,
OR WOULD THIS COME TO MY FACE WITH A SMACK,
WOULD THIS ACTUALLY MAKE THE CUT, OR WOOD IT TURM ON ME LIKE ANOTHER ONE WOULD AND HIT THE DUST
WOULD IT BE YOU THAT TOLD ME I WAS NOTHING,
OR WOULD IT BE YOU THAT WHISPERED TO ME "YOU WILL BE SOMETHING"
WOULD THOSE WORDS YOU SAID TO ME COME TRUE,
OR IS IT SOMETHING THAT WAS A BENEFIT FOR YOU,
AM I REALLY ME??
OR WHAT YOU WANT ME TO BE?
I CAN ONLY DO WHAT MY HEART DESIRES,
I CANT LOOK AT WHAT YOU WANT FOR ME TO BE AND SAY ;'THIS IS WHAT I INSPIRE',
I TOLD YOU ONCE AND THIS AGAIN,
I AM ME AND ONLY ME AND THIS IS ONLY ABOUT TO BEGIN.........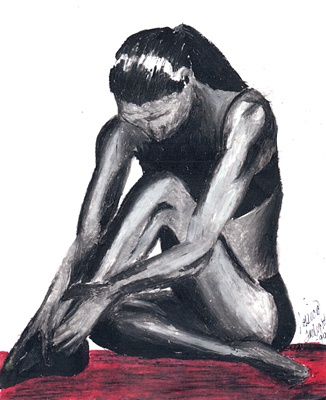 © Jessie Y., Ahwahnee, CA