A Fragile Wine Glass
August 2, 2008
A fragile wine glass.
Rocking gently in her careless grip,
so gracefully set.
Resting,
as if perfectly fit,
on the side of her hand.
As she dreamily chats the dim reminder of dinner,
away.
She gets up,
scooting her chair back,
leaving the crowded conversation for a moment,
as she journeys to the countertop to pour just one more glass.
But what would happen if she let go?

If the glass just


Slipped


Crashed


Shattered


Scattered


across the tiles.

If she just


Gasped


Jumped


Landed


Stood


in the middle of it all.

Just


Gaping


Staring


Frozen


Broken


inside.
But she doesn't let go.
She grips that glass for dear life
because she is afraid
to release it.
And let something so fragile
break into shining pieces
that scream out to the eye,
interrupting the flow of the night,
as the glasses refill
and she is left just as empty as her own,
leaving her alone and aware,
if only for a minute.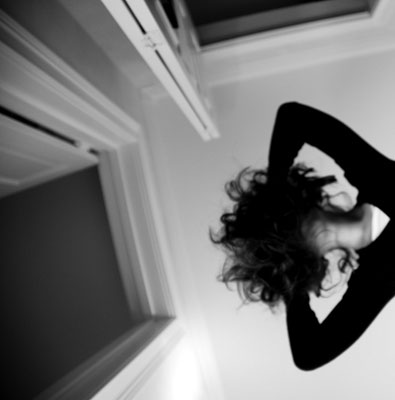 © Sarah M., Blairsville, PA