My Charming Boyfriend
October 10, 2012
There we were, just us two,
blanketed under sky night's blue.
You look at me, I look at you.
Can this really be coming true?

Sandy hair, eyes of hazel,
sweeter than conceivable,
a man of the gospel
with the laugh of an angel.

Your hands in mine,
our fingers intertwine,
a smile so warm and genuine.
Will you be my valentine?

My head's a mess,
your loving caress,
my childish giddiness,
your sweet tenderheartedness.

I never want this night to end,
you will forever be my friend,
but in my heart, you do transcend--
as you are-- my charming boyfriend.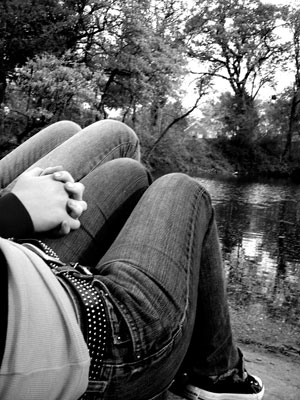 © Lauren R., Edmond, OK