Predator VS. Prey
August 21, 2012
Dipping discreetly in the dark depths below,
a predator lurks for unsuspecting prey.
Cautiously creeping under crevices of clear ice,
it knows now is not the time for play.
Electrifying splashes eagerly energize the water
along with a flash of black and white.
Speeding securely through small slots,
the prey puts up a good fight.
Masterfully making the final manoeuvre,
the predator puts on a rehearsed show.
Nipping nimbly at his new nourishment,
then faithfully falling into the free flowing depths below.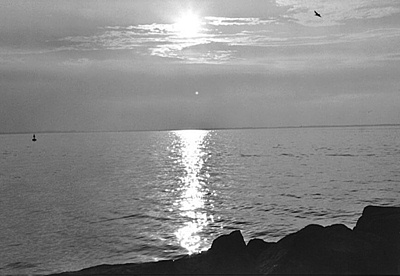 © Amanda L., Cumberland, MD