His Child Calls
June 29, 2012
A bird chirps,
bright and ready.
He is reminded
of another bird,
an early bird - too early! -
and without effort
the warbled call is brought forth.
"Daddy."

The bird,
wings fluttering with zeal,
takes flight.
airborne
away
Gone.

They say he is blameless...
and yet he regrets,
with a bitter furious despair,
that he was not the one
Lost.

With sharp regret,
he mourns the
childlike
enthusiasm of all things young.
For the day is young, she was young,
but he is old.
Time can
never
smooth the jagged edges of this
Pain.

The old man sinks,
shrouded in loss,
into a sea of memories,
drowning in the fluting call of his
Child.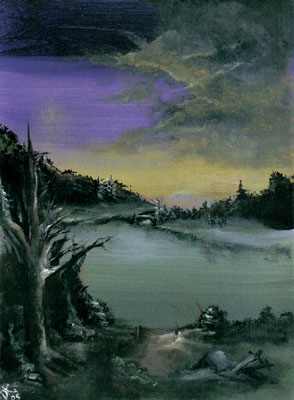 © David K., Birkenhead, UK