Lovely colors
June 28, 2012
Love is not black and white,
Love is blue bird that takes flight
Love is in a red heart beating
It is the brown gravel road leading

Love is like a pink rose,
How tall will the green stem grow no one knows
Love can be found in a purple butterfly,
But be broken because of a white lie.

Love is like a silver sword
It slays people when it is bored
Love can be a black hole
It can be like being hit with coal

Sometimes love is bright
Like the sun's yellow light
Misused love some can't bare it
Its the taste of a rotten orange carrot.

Hey what do you know,
Love can be used with every color of the rainbow.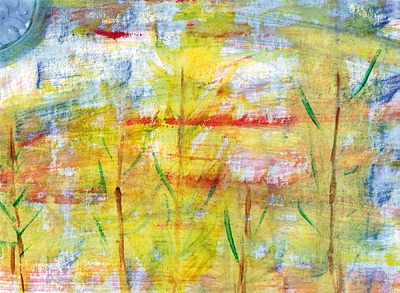 © Raymond G., Phoenix, AZ