Standing Tall
June 5, 2012
Standing Tall
High and Mighty
Against all foes
One more important?
Not at all

Picturequse
A perfect outline
Of what?—
Life
Mine, Yours, His, Hers

Different—
Everyone can see something,
Different.

In the middle;
I see HIM standing taller than life;
Hung there to save me and you and him and her.

To the right;
Me.,
My head hung, hands and feet pierced,
Sweat – all over my body, perfectly shaped bullets, drowning out my tears;
I am destined to die.
On the left;
A sinner much like myself,
The difference?
I saw the light, and I was shown the way, the only way,
His ignorance condemned him to eternal death.

All that can be seen at first glance is three crosses,
But at closer inspection—
Life.
The only way to it.
Standing Tall.
What do you see?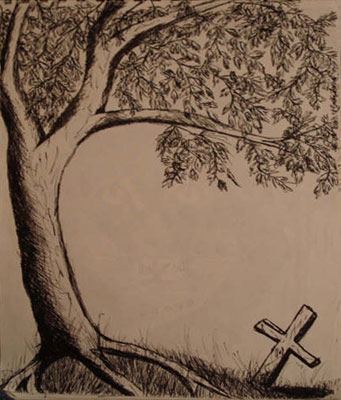 © Courtney K., Bethel Park, PA