Don't Fight the Current
June 1, 2012
She's lost.
She's parting a river.
A mighty roaring river.
She's going against the current
She's spiraling backwards.
She keeps grabbing shoulders and arms.
She's hooking onto rocks with her feet.
She's screaming for something
But nobody can hear her over the river.
This mighty roaring river.
It's choking her
Sinking deep into her lungs
Soaking her
Chilling her marrow
Don't fight the current
She's fighting the current
This crazy girl.
She's going to crash.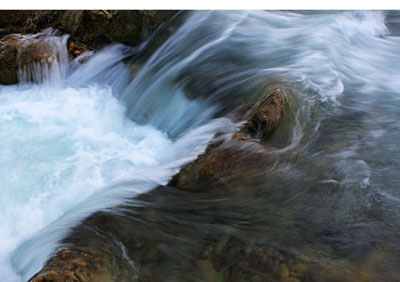 © Ellyn R., Elgin, TX