day at the beach
May 28, 2012
we run, and don't look back.
sounds of children laughter,
waves hit the beach,
and the pounding of our feet.
i look to right and i see a smiling face,
he tries to throw me in, but cling to him for dear life.
finally we sit side-by-side and watch the sun set,i look up into his face and whisper,
i love you...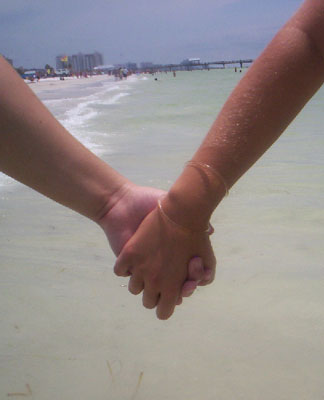 © Belinda H., Palm Harbor, FL