Ocean
May 8, 2012
I'd always compared my Love to the sea.
Cool speech, clear mind. Thoughtful, reflective, slow.
Long brown mess of hair, tossed by far-off trade winds.
Eyes deep and wise beyond their time, a heavy, gentle gray.
Hands, salt weathered and care worn, their touch achingly soft.
Like the ocean, once he's entered your veins,
you can never get enough.
But rough winds stir calm waters.
And though our voyage was not without troubles,
I never dreamed we'd capsize this way.
I never knew such a tempest could ride
on the breath, through the love, of my Sea.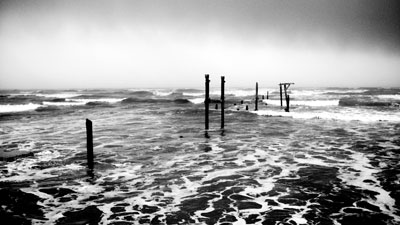 © Harrison L., Ruston, LA