I'm not dead
May 2, 2012
I'm not dead.
I can't be dead.
I'm lost in oblivion
Searching for salvation
Finding nothing but damnation
I'm damned to this hell
To search alone for all eternity
Forever in the dark
Carrying the guilt
The blame
The truth that I and only I know…
It's my fault.
I died.
We all did.
My fault;
The car swerved;
Hit the ditch;
Wrapped the tree in a tight embrace;
Shattered.
Broken.
Dead.
Gone,
Except for me.
I'm still here…
Forever.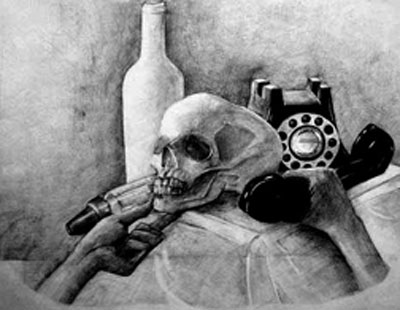 © Xiao H., Naperville, IL