Tears
March 28, 2012
The salty warm tears
Hit he desk hard.
Harder than hail
To the window.

You try to wipe them away
But I turn my face before you can
You had me tissue
And begin to console me.

It only works a little
What I reaaly want
Is for you to take me into your arms,
And hug me and hold me.

You asure me it's going to be fine
And I trust in your words
But more importantly,
I trust you.

And while thinking about that,
The tears begin to flow out in streams.
I know you underrstand
And I know you feel my pain.

I know you're hurting too,
I can hear it in your voice when you speak
And I can hear it when you breathe.
I can feel it in my heart, you're hurting.

You can't stand to see me
Go through this
It's killing you
To see me hurting.

I've tried, but I can't hold them back.
They've pushed their way out.
I tried to be strong,
But I gave in and allowed my tears to flow.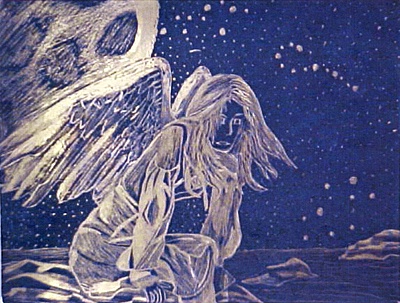 © Kaylen C., St. Clair, MI