Hayden
January 11, 2012
Him

He is the sweetest guy,

He will never make me cry.

He always tries to be funny,

"Hey look a little bunny.

Without him in my day,

I would just fade away.

He always tells me how much he cares,

He will always be there.

His blue eyes shine brighter than the moon,

He makes me smile all afternoon.

He knows how I love my penguin,

And always says how much I need one.

When I'm in his arms,

I know I'm out of harm.

His lips so soft and smooth,

I never want to move.

With Hayden,

I have no sorrow.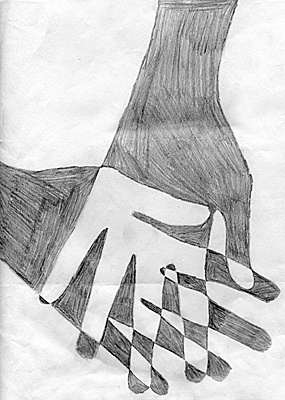 © Warlito B., Tamuning, GU