Life And Her
November 22, 2011
The happiest feeling in the world,
For me its exception.
The best thing ever,
The love affection.
I'd never thought someone could love me,
But that's not completely true.
I loved you since the day we met,
I loved you for you.
You told me you like me,
When I said I fell for you.
You told me real embarrassed,
Well maybe cuz it was true.
I love you for you,
Do you love me for me?
How could I know,
I cant tell what you think.
A serious face that makes me laugh,
I just cant stop,
Its so funny,
It makes everyone stop even the cops!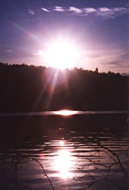 © Laurie T., Hopkinton, MA