Barefoot
June 5, 2011
I'm barefoot at the sea shore,
as the heavy tide rolls in.
The water rushes up quickly,
measuring up to my shins.

You're barefoot in the wintry sand,
as you dig your toes under.
You take my hand and stand there,
then my broken heart wonders.

Walking on the beach,
I smile as I notice
that you are one unique guy,
of which I have been the closest.

Although the sea is salty,
I just happened to realized
your lips are the sweetest
under the florescent starlight.

Nevertheless can I think
of a better-ending day.
You and I, barefoot lovers
In your love drunk serenade.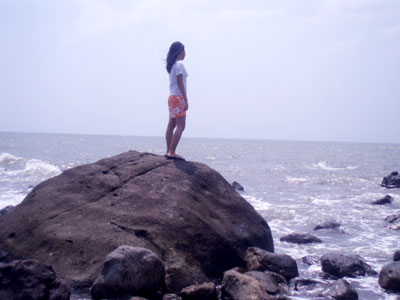 © Grace L., Bacolod City, Philippines