all about me
May 12, 2011
Life can be challenging.

Always complicated.

When I was younger people used to make fun of my blonde moments.

I love being me… hyper, loud, crazy.

I love hot foods and the color blue.

I dislike other slow people.

And when I'm feeling smart I need to be congratulated.

When I'm sad everybody's sad.

When I'm happy everybody else is happy.
I AM SPECIAL BECAUSE, I AM ME!!!!!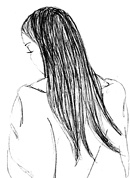 © Miranda B., Neosho, MO