My Fallen Angel
April 27, 2011
There he sits
So perfect, so fine
This angel who sits in my presence.

He was sent straight from the heavens
He used to sing with the angels above
Until one day he fell in love.

Cast from above he fell into the sea
And then he came straight to me

My perfect angel, so strong and so bold
He promised me we would never grow old.

I thought that we could always fly
My beautiful Angel and I

But as the days got longer
and the wind got stronger
I knew my angel was gone

I felt a pull at my heart
as I set and waited for the tears to start

The demons in hell,
not the only ones who fell

They came on that faithful day,
And took my fallen angel away.
My beautiful broken angel had nothing left to say.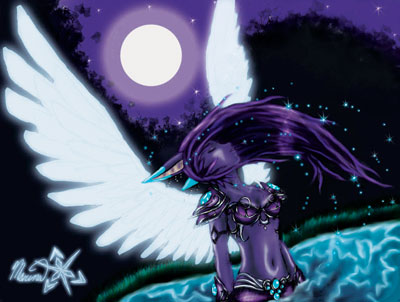 © Kelly K., Fort Collins, CO