For My Second Mom
April 12, 2011
To my second Mom, I love you so much.
Days in the Summer with you and your kids
Make times so much fun, filled with laughs and such.
We play outside until the dark forbids.
The Mother of four, a teacher, a wife;
A true friend who'd lay her life on the line.
She may be tough is some aspects of life
But really, she is harmless and benign.
You've always told your kids and us as well
To stay sturdy through the bad and the good.
Does this advice ring any sort of bell?
Don't let this get you down, e'en though it could.
A close family friend for years upon years
Please always stay strong, and don't disappear.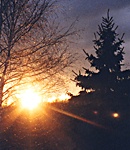 © Christy S., Germantown, NY