Sur l'amour
February 10, 2011
Of my faithfully lost heart
I am but simply looking over
And waiting for us to finally part.

I will wish on our four leaf clover
Pray for our friendship to regrow
We two shall meet where the beginning covers.

Perhaps I am blind to what you throw
That I am garbage you will cast aside
On but that shall be my complete sorrow.

It is for you and I to decide
How our hearts should be merged
Our inside, how shall it show on our outside?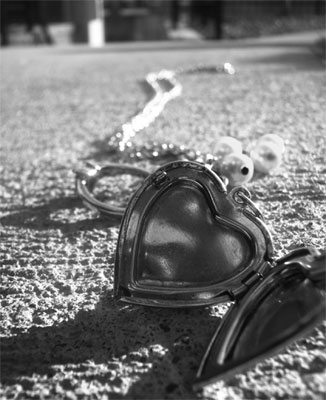 © Francesca Y., Robbinsdale, MN