Tail Lights
December 14, 2010
Staring out the window into the black abyss
With only two faint yellow lights in the distance,
Gradually the lights dim.
At last the light disappeared into the night
And once again he was alone in the darkness.
He tightly held onto her picture.
His heart was broken; the loneliness was overwhelming;
The pain he felt was unbearable.
Knowing this was the last night he'd watch her drive away, he began to cry,
Soft wet tears rolled down around his red cheeks
Wanting to see her brake lights- they were his last hope
of her ever coming back- but she just kept driving into the night.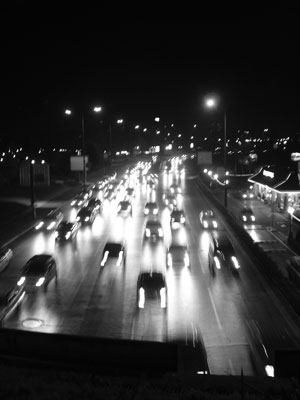 © Marietta S., Pleven, Bulgaria