Secret Message
October 2, 2010
I wrote a secret message for my
Love, he asked me if I loved him and I said
Of course, everyday you are my
Valentine, you have no idea I love you in
Everyway, how do I say this?
You are amazing, loveable, crazy, serious,
Obviously I love you. I know sometimes I seem
Ungreatful but i'm not. cant you
See my heart yells for you so loud it's
Obnoxious? I dont know what to do.
Maybe I should write you a song?
Understand this, i'd do things I
Can't, like defy gravity for
Nobody but you. You are my other half.
I simply love you in evey possible way.
Truthfully I probably don't show it well, I dont call you
Hun or cutie bear but know my love for you is
Unbelivably real and completly
Right and I know you think i dont
Think things threw but I am very
Sure about you!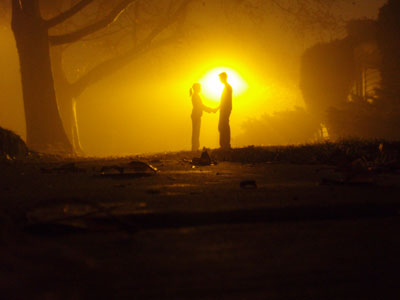 © Tanner H., Kaysville, UT