Couplet
August 8, 2010
Love happens in the strangest of ways,
from the darkest of nights to the brightest of days.

Love is patient and will not rush,
Love is gental and will never crush.

Love can render you unable to speak,
Love can pursue you until you are week.

Love can be dangerouse or safe for some,
Love is when you have found the one.

Love can happen at any age,
Love is strong and can't be put in a cage.

So if Love comes knocking at your door,
let it embrace you forever more.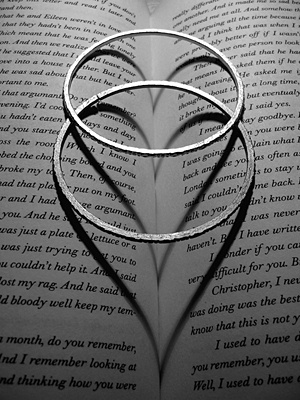 © Julia K., Old Tappan, NJ